Here at Amica Smart Homes, we pride ourselves in being an award winning technology company and our passion for truly immersive Home Cinema systems really knows no bounds.
We design, build, install and maintain every detail when it comes to your incredibly bespoke home screening room.
When it comes to a home cinema every element like the screen size, the fabric, the floor-standing or in-wall speakers, the acoustic treatment, the lighting and even the remote control; need to work together in perfect harmony and that's where we come in!
With around 30 years of experience in the industry we are confident that our work will leave you speechless.
We install only the highest level of audio and visual equipment in each cinema, theatre, and media room we create. We fully appreciate that budgets can vary, and that's why we work in partnership with various audio-visual companies, guaranteeing the highest quality equipment to suit every project.
Everyone has different taste when it comes to flooring, wall colour, furnishings and we are very much aware that all of this coupled together makes a large difference when it comes to (quite possibly) the most exciting room you'll ever create.
That's why we look after it ALL! We will work with you on every fine detail to get your perfect home theatre just right.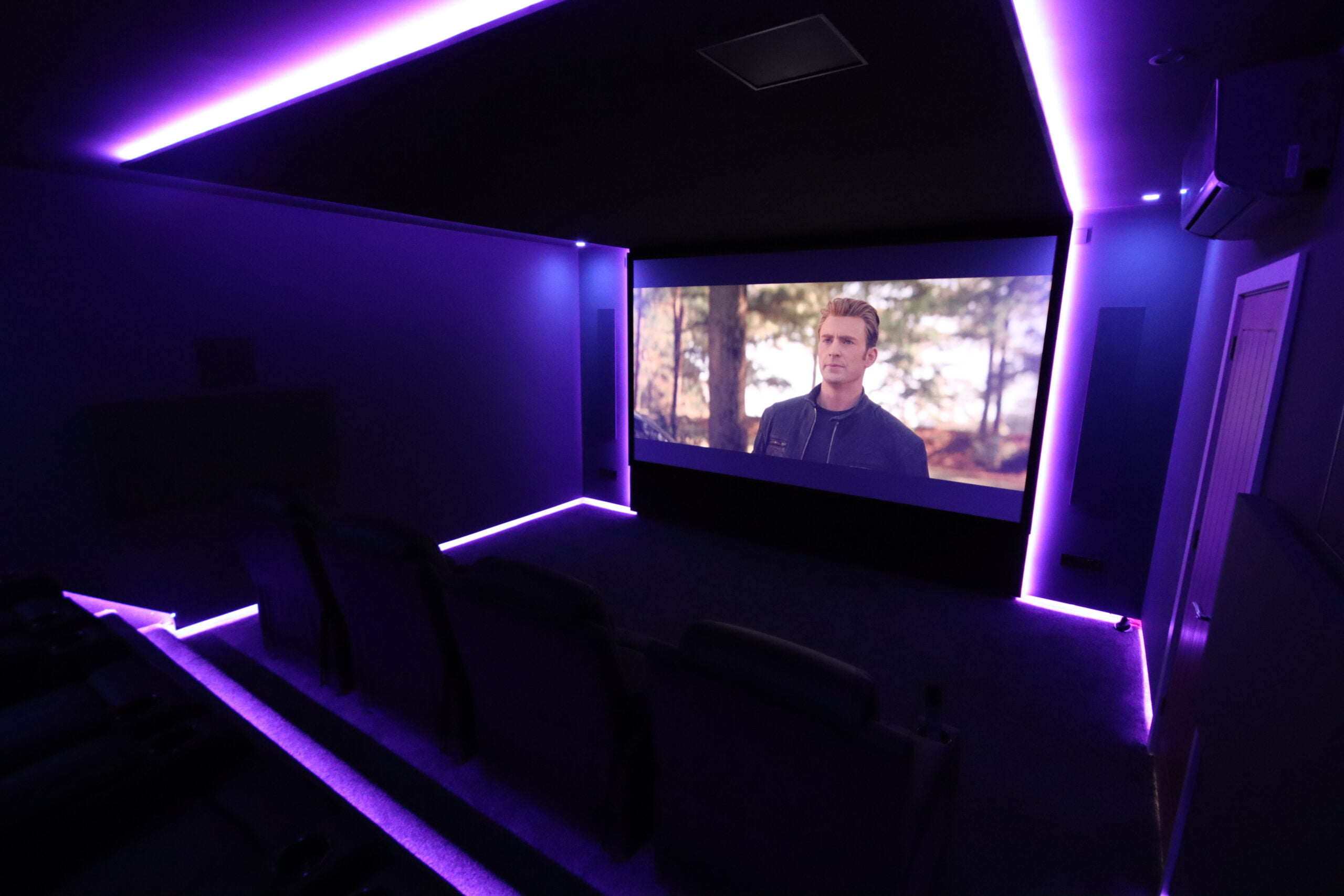 We have put a lot of effort into creating two showrooms so that everyone can have the option to experience a true smart home in action as well as different levels of home theatre and multi-room audio.
Seeing is believing when it comes to audio and visual systems and that's why coming to see the award winning DSP active loudspeakers in action is an absolute must!
Demonstration viewings are welcome during the week, into the evenings and even on weekends to accommodate everyones schedule.
Follow the button below to book your personal slot, let us know your favourite hot drink (& biscuit!) and we will see you soon!